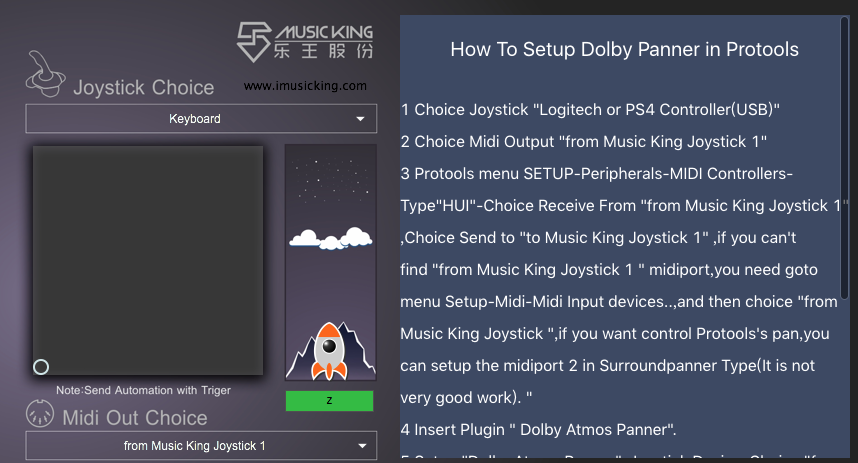 Feature:
1 Support a lot of Joystick and PS4 Controller(usb connect).
2 Support Transport in HUI protocol.
3 Dolby Atmos Panner Support XYZ axis and Size.
4 Send the message with Triger button.
5 Very simple setup.
Music King Joystick V1.0 Mac Version Click here for Download
Turn on Midi Input in Protools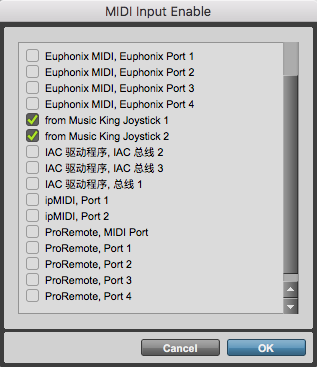 Setup Controller in Protools

Setup Joystick Device in Dolby Panner Plugin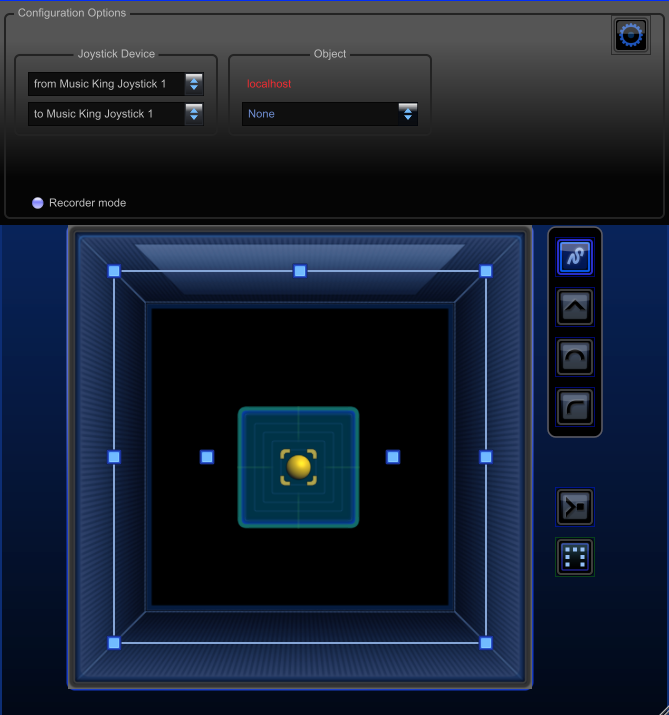 Note:
Music King Joystick is for personal work,not for business.
If you want use it on business please contact us email:info@music-king.cn
"Dolby Atoms Panner " from "Dolby" Brand.
"Protools" from "AVID" Brand